Skip to Main Content
It looks like you're using Internet Explorer 11 or older. This website works best with modern browsers such as the latest versions of Chrome, Firefox, Safari, and Edge. If you continue with this browser, you may see unexpected results.
Veterans History Project
The Library of Congress' Veterans History Project has a mandate to collect, preserve and make accessible the stories of America's veterans. More than 24,000 collections are digitized and online of the 100,000+ received. Many libraries have gathered oral histories and other materials to submit to this collection.
For more information about the project or to get your library involved, go to www.loc.gov/vets, contact vohp@loc.gov or call 202-707-4916.
Connecticut's WWI Veterans Project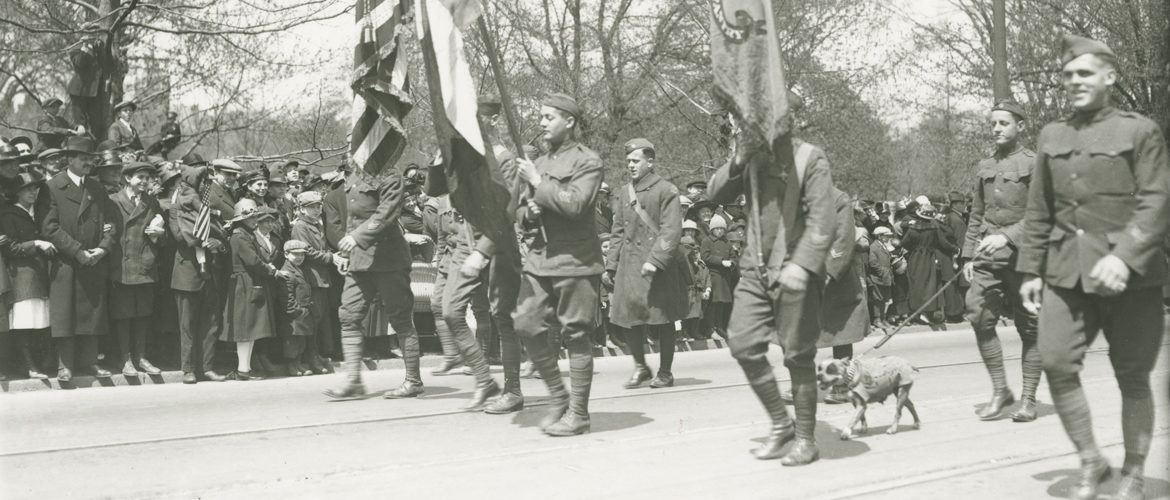 Connecticut in WWI is an initiative of the Connecticut State Library. Visit the website and explore the collections, find events, and participate in digitization days where you can bring your own memorabilia to be scanned, photographed and included in this collection.
WWI Era Historic CT Newspapers Online
The Connecticut State Library has digitized historic CT newspapers from the WWI era as part of grants received from the National Endowment for the Humanities. These online newspapers are freely accessible from the Library of Congress' Chronicling America website. Visit the CT Digital Newspaper Project page for more information about the project.
Connecticut State Library | 231 Capitol Avenue, Hartford, CT 06106 | 860-757-6500 * Toll-free 866-886-4478
Disclaimers & Permissions | Privacy Policy | State of Connecticut Home Page